Sokol Advanced EyeCare is pleased to offer a wide range of optometric services, eye care products including eyeglasses, specialty eyewear, frames, and contact lenses. Our staff is happy to help however we can.
From your first contact with us to your appointment and your follow-up, we aim to make your eye care experience great. This is what drives us to provide you with the best care year after year!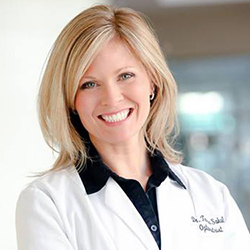 Dr. Tessa Sokol, OD
Education
Bachelor of Science – Biology
University of Wisconsin, Madison, Wisconsin
Doctor of Optometry – Cum Laude
Illinois College of Optometry, Chicago, Illinois
Professional
A Wisconsin native, Dr. Tessa Sokol has traveled the country to gain her education, skills and community focused outlook, bringing it all back to Wisconsin, and ultimately to Sokol Advanced Eyecare. Dr. Sokol has over twenty years' experience in the optical field, beginning as an optician and then becoming an optometrist.
After studying at the Illinois College of Optometry, Dr. Sokol had gained a vast amount of experience completing four optometric internships. She received training in advanced medical care, ocular disease, surgical comanagement, and low vision rehabilitation at the West Palm Beach VA Medical Center in West Palm Beach, Florida. She then trained at the distinguished Child and Family Optometry clinic in Wichita, Kansas, focusing her studies on pediatric optometry, vision therapy and developmental vision disorders. Her third internship concentrated on primary care and contact lens fittings at the Naval Hospital and Parris Island Marine Training Facility in Beaufort, South Carolina. Lastly, Dr. Sokol provided advanced ocular disease and pediatric care back at the Illinois Eye Institute in Chicago, Illinois as well as low vision examinations and device fitting at the Chicago Lighthouse.
Dr. Sokol had practiced several years at a private office as well as at a busy commercially affiliated subleased office in rural Georgia before moving back home to Madison, Wisconsin in 2009.
Honors
Dr. Sokol graduated cum laude (with honors) from the Illinois College of Optometry in 2007 with her doctorate in optometry. She was awarded membership into the Beta Sigma Kappa and Tomb & Key optometric honor societies. Dr. Sokol has also co-authored an article entitled "Fragile X Syndrome and the Fragile X-associated Tremor/Ataxia Syndrome: A comprehensive review" published in 2010 in the Eye Care Review. In 2014, the Wisconsin Optometric Association presented Dr. Sokol with the distinguished Wisconsin Young Optometrist of the Year award. And in early 2015, Madison's InBusiness magazine recognized Dr. Sokol as one of Madison's top 40 under 40 business professionals.
Serving the Community
Dr. Sokol puts a significant value on reaching out to the community and helping others. During her stint in Georgia, she served as a district secretary for the Georgia Optometric Association. Currently, she is an active member and volunteer for the Wisconsin Optometric Association (WOA) and the American Optometric Association (AOA). She is on the legislative committee for the WOA, currently serves as the Vice President and is a Past President of the Madison Area Optometric Society. In addition, she is an InfantSEE provider, offering free examinations on infants 6 to 12 months old. This service allows for the determination of healthy visual development and early detection of eye conditions which are commonly overlooked. Dr. Sokol is also a member of the Volunteer Optometric Service to Humanity (VOSH) group where she has dedicated her time to helping local people in need of vision care, as well as traveling internationally to help people that have no access to eye care at all.
In 2006, she traveled to Honduras, in 2007 to Cameroon, Africa and in 2015 to the Dominican Republic. In 2012 she traveled to El Salvador with Medical Wings International. She is also an active member of another benevolent group called OneSight where she traveled to Mexico in 2014, Zambia, Africa in 2016, The Gambia in 2017, and Rwanda in 2018. Locally, Dr. Sokol provides examinations in affiliation with the OneSight Organization and screenings for community elementary schools. Unrelated to optometry, Dr Sokol has fun being on the committee planning Madison's St. Patrick's Day parade.
In her spare time, Dr. Sokol loves to stay active with long-distance cycling, running, cooking for friends, learning how to fly and chasing after her dogs.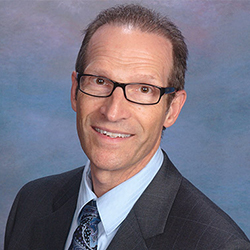 Dr. David Emmerich, OD
Education
Graduated Cum Laude from the Illinois College of Optometry
Doctor of Optometry
Illinois College of Optometry, Chicago, Illinois
Professional
Dr. David Emmerich is a lifelong Madison resident and pleased to be an associate of Sokol Advanced EyeCare. His passion is to provide comprehensive vision care while taking the time to listen to his patients and make them feel at ease. His goal is to give all patients the best possible vision whether with eyeglasses or contact lenses.
Keeping current with the newest technology to monitor ocular health is also a priority for Dr. Emmerich. He specializes in fitting contact lenses, dry eye management, lasik consultations and pediatric vision exams. In his spare time, he enjoys spending time with his family, biking and skiing.
Honors
Dr. Emmerich graduated Cum Laude from the Illinois College of Optometry. He was also on the Dean's List when he attended UW Madison for his undergraduate degree.
Serving the Community
Dr. Emmerich also enjoys spending his free time volunteering at The Verona Food Pantry.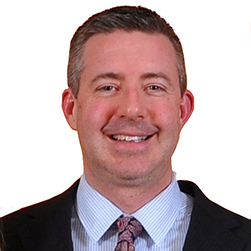 Dr. Todd Zarwell, OD FAAO
Education
Bachelor of Science – Psychology
Ripon College, Ripon, Wisconsin
Doctor of Optometry
Illinois College of Optometry, Chicago, Illinois
Fellowship in Anterior Segment Disease and Refractive Surgery
Davis Duehr Dean Eye Care Specialists, Madison, WI
Professional
Dr. Todd Zarwell has been fascinated with eyes and vision ever since he was in grade school. He feels that the best part about his profession is working with people, and that nothing is more satisfying than helping a patient meet their vision and eye health needs. Dr. Zarwell spent 17 years helping educate new optometric residents while serving as an adjunct clinical professor for the Illinois College of Optometry.
Honors
Dr. Zarwell earned his undergraduate degree from Ripon College before pursuing his doctorate at the Illinois College of Optometry (ICO). At ICO, he was a member of the Gold Key Optometric Honor Society and was awarded the Colleague of the Year by his graduating class. Obtaining his Fellowship in Anterior Segment Disease and Refractive Surgery is an admirable achievement as Fellows who reside in the United States represent less than 10 percent of the practicing Optometrist in the U.S.
Serving the Community
Over the past 19 years, Dr Zarwell has developed several popular websites and applications used by optometrists. Recently, these websites have received national recognition. Dr Zarwell enjoys reading, painting, Crossfit, and finding things to do with his three boys.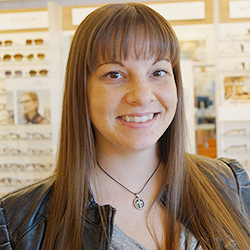 Kerri Rasmussen, Office Manager
Kerri Rasmussen is our amazing operations manager. She joined the team at Sokol Advanced EyeCare in November 2012 as an optometric technician and was promoted to lead technician shortly after. From there it did not take her much longer to earn the responsibility of her current roll as manager. Kerri loves being involved with the office in public health programs such as InfantSEE and OneSight to help with establishing healthy vision to all ages.
Kerri moved to Wisconsin from south Florida, but does not consider that home because she has moved more than the average person – about 25 times- before settling in Madison a few years ago. Kerri met the love of her life, Steve, at a local bowling alley and they have been happy ever since.
Other than spending time with her growing family, Kerri has traded in the Jet Ski and warm sandy beaches of Florida for snow mobiles and snow-covered hills. When the deep freeze ends Kerri enjoys spending time outdoors and attending auctions. She is always looking for the next big treasure.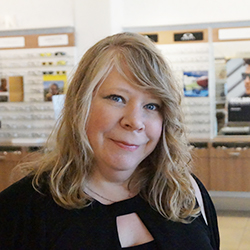 Erin Avila-Vissers, Patient Acquisition and Retention Assistant Manager
Erin Avila-Vissers is our Patient Acquisition and Retention Assistant Manager. She began with Sokol Advanced EyeCare in 2017 as a part-time optometric technician. In late 2018, Erin was promoted to full time technician and given a roll to delevelope ways to obtain and maintain high standards of patient interactions. Erin's career in optics dates back to over 22 years. She brings with her an extensive knowledge of contacts, glasses, finishing of glasses, and insurances to our practice.
Erin grew up in Indiana and Wisconsin. She moved to Madison in 2002 to finish up a Bachelors degree from the University of Wisconsin- BS-Art. As a true Badger, it was inevitable that she fell for the great city of Madison and stayed to develop a career that includes both her love for art and optics.
For fun outside the office, Erin is involved in a number of volunteering opportunities from school PTOs, to a volunteer board member of a local children's choir group, and community events such as Art Fair on the Square and Red Cross programs. Recently, she has been showing her art at local businesses and restaurants around Madison. But for the majority of her time is spent with her 3 children and husband, cooking and playing board games are just a few things the family enjoys doing together.
Sokol Advanced EyeCare has been a perfect fit for Erin, because she can use her creativity to advance the practice in the community all while still being involved in enriching her family life while making art and enriching community through volunteering both on her own and with while in the office.
Office Hours & Info

Saturday
By Appointment Only
608-473-5947
2000 Atwood Avenue
Madison, Wi 53704
Contact us today or visit our appointment request page to find a time that is convenient for you to see us.